-Smart display (speaker) and charger are not included. 
Please use the original ehco show 5 charger to charge the product.
-What You Get
ES5 battery base *1 ; user manual *1
Features: (battery base only)
-10000mAh Big Capacity: in 30% volume you can use it up to 24 hours with once fully charged. -2 in 1 Function: not only stand wall mount holder for echo show 5, also provide as backup battery to help your device get rid of cord limited. -Open Design: no interrupt to your sound quality and keep original veiw angle , reduce visual stress. -Magnetic Mount Stand: conect to your device firmly, never worry about to fall-out, free your echo show 5 device. -Aesthetic Design: the material we adopted and the molding we design, fit echo show 5 perfectly.
-Note: To save resources, we do not provide an additional power cord for ES5, you can use the original power cord that comes with Show 5 to supply power for the ES5 battery base directly.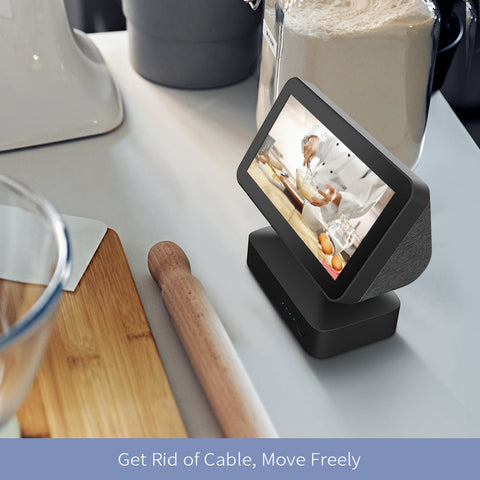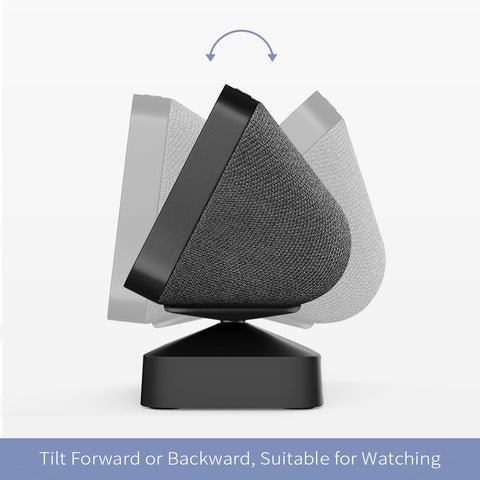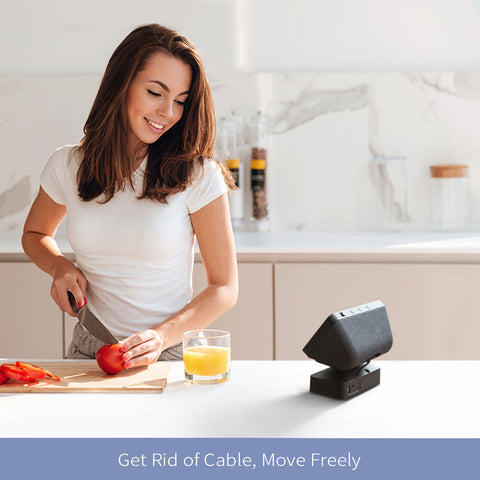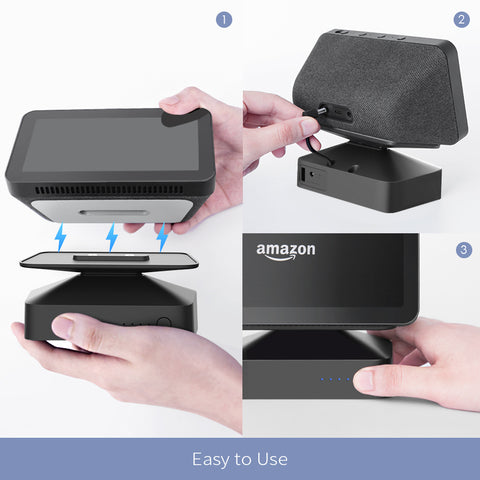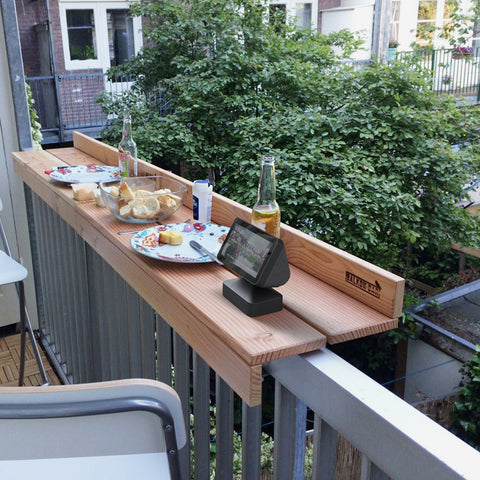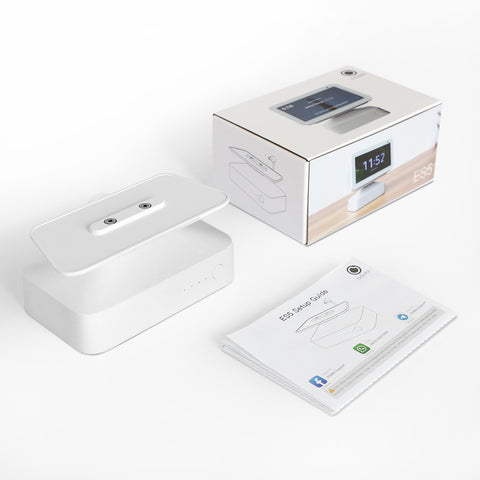 Fast Shipping
Easy Returns
24/7 Customer Service